Marijuana Stocks Holding Steady in Spite of Federal Policy Concerns
---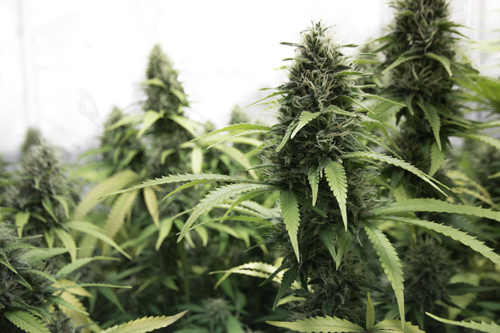 Has the newly elected Executive branch of the US government taken some of the steam out of America's budding new marijuana industry? There are many reports that state legislators are scrambling to enact laws to protect themselves and their new found revenue from marijuana sales from federal seizures, especially if the current federal laws on the books are enforced. As President Trump imposes his policies, the issue of marijuana legalization has become a subject of great concern, not only to those involved in the marijuana industry, who are enjoying the benefits of marijuana prohibition repealed in their states, but also to the President and his Attorney General Jeff Sessions, who have openly voiced their disapproval of recreational marijuana use.
I have been monitoring three Marijuana Stocks that I chose randomly that started with the letter 'A'. Each of them have moved directly with the mood of that industry. They all peaked on Election Day when voters turned out to vote yes for laws decriminalizing the possession and sale of marijuana within states that offered that new legislation. Lets see how these same stocks have reacted to the possibility of confrontations with the Federal government concerning their production of marijuana and cannabinoid-based products.
Aerogrow International, Inc. (AERO), Agritek Holdings, Inc. (AGTK), and American Cannabis Company, Inc. (AMMJ) are three companies involved in the production of marijuana and cannabinoid-based products. When you pull up the charts on these three companies you can see very similar movement in the behavior of the values of these stocks. As I mentioned earlier they all peaked on Election Day gaining the same percentage of value across the board. All three stocks lost about half of their value within a week after the election, possibly because awareness became known that the Trump administration may not be as friendly to their industry as the voters were. And now when the industry is faced with legal confrontation at the Federal level we can see all three holding steady and showing gains from the previous trading day at the time of my writing.
---
The End of a Prohibition
Learn How Average Americans are Becoming Marijuana Millionaires!
Get the Full Report Here!
---
Aerogrow International, Inc. (AERO)
Aerogrow International closed up $0.11, a 4.18% increase from the previous close along with a positive report of earnings from their fiscal 3rd quarter ending December 31st.
Agritek Holdings, Inc. (AGTK)
Agritek Holdings gained 9 one thousandths of a penny which equated to a 4.49% increase from the previous close. They have also made announcements regarding land purchases to increase their cultivation of marijuana.
American Cannabis Company, Inc. (AMMJ)
American Cannabis Company gained $0.02, an increase in value of 3.05% from the previous close. These three stocks and their data charts illustrate a consistency and harmony as their movements mirror each other.
Prohibition and its repeal has occurred only one time in America's history. I feel it will be useful to look back at that event and see if there is a possibility of a similar outcome to our current state of prohibition and its repeal regarding marijuana. One similarity that jumps right out at me is that the prohibition repeal movement gained strength under one President, Herbert Hoover, and at the end of his term the Newly elected Franklin D. Roosevelt was the one in the position to finalize or deny the repeal. Another similarity that stands out to me is the fact that American society was already functioning in a way to say that 'Americans were going to consume alcohol if the Federal government liked it or not.' I found a story published by by Michael Lerner, a historian, that i would like to share:
"When the Mayor of Berlin, Gustav Boess, visited New York City in the fall of 1929, one of the questions he had for his host, Mayor James J. Walker, was when Prohibition was to go into effect. The problem was that Prohibition has already been the law of the United States for nearly a decade. That Boess had to ask tells you plenty about how well it was working."
That anecdote has so much symmetry to what is going on in states that have decriminalized marijuana today. And finally, most historians agree that prohibition came to an end because it cost the government more to enforce the laws that made alcohol illegal than the revenue that would be received in taxes if it were legal.
The subject of prohibition and its repeal in regards to marijuana today are so similar to what America went through around 1930, that those that have chosen to pursue fortunes in the marijuana industry are now faced with accepting or rejecting the old adage that "history repeats itself." For companies involved in marijuana production and cannabinoid-based products it appears as though they do accept the truth of this adage their stock prices are holding steady, along with financial statements showing positive increases. While history is in the makings once again, use it to make a wise investment decision, the old adage that 'History repeats itself' has rung true for hundreds of years.