The Marijuana Industry Is Creating $500-A-Day Jobs
---
A Special Report from our Associates at Money Morning: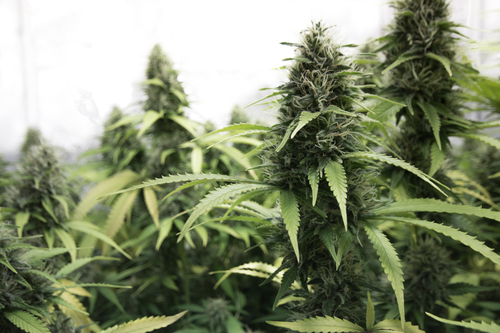 The massive demand for legal marijuana, as evidenced by the $6.7 billion in sales in North America in 2016, is creating an even bigger demand for skilled workers in the legal marijuana industry.
And one of the surprisingly lucrative jobs is as a marijuana plant trimmer. In fact, some of these people could make as much as $500 per day.
The work is tedious and includes sitting for hours doing the repetitive task of trimming pot plants with scissors over and over again. According to ABC, cannabis farmer Tim Blake, owner of the 155-acre farm Healing Harvest Farms (Laytonville, Calif.), usually paid his workers through a barter system.
In exchange for trimming cannabis plants, workers would receive medical marijuana. But for 2017, his bud trimmers will receive monetary compensation.
And the pay will be quite generous for fast trimmers...
Blake told ABC in an April 20 report that slower trimmers make roughly $100 a day. That would roughly be the equivalent of making $12 per hour and working eight hours (before taxes).
BREAKING: New Legislation Could Turn Tiny Pot Stocks into Millions. Click Here...
But more experienced trimmers can make between $400 and $500 per day. That's the equivalent of being paid almost $63 per hour for eight hours of work (before taxes). Trimmers working on Healing Harvest Farms were hoping to make between $5,000 and $15,000 during the farm's harvest.
Harvests in California generally start in September and end in November, according to a 2014 NPR report.
Not a bad payout for three months of work.
However, this is just a small sample of the money that can be made in the booming cannabis industry. In fact, there are cannabis jobs that pay as much as $125,000 per year.
Best of all, these jobs are completely legal...
How to Make $125,000 in the Legal Marijuana Industry
There are more ways to make money from marijuana than just trimming buds.
For example, there's a growing demand for marijuana wedding planners. You see, some brides and grooms want to incorporate cannabis into their wedding.
This is where a specialized wedding planner will come in handy. A weed wedding planner can make a cannabis-based wedding memorable with weed-infused food and drinks, marijuana plants in the bridal flowers, and a special bud bar at the reception.
PayScale reports that the median salary of a U.S. wedding planner is $41,993, but a weed wedding specialist could earn more because of their unique offerings.
But to make the big bucks consistently, cannabis job seekers should either become a marijuana extractor or a grow master.
The most important part of the job for any extractor is a strong attention to detail. Consistency and quality are paramount when extracting marijuana. And there's a booming demand for professional extractors, as extract products account for 40% of sales in some stores.
According to Forbes, these jobs pay anywhere from $75,000 to $125,000.
Also, another marijuana job that delivers an excellent salary is a marijuana grow master.
A grow master oversees marijuana cultivation operations and understands how to grow pot in a variety of conditions. This position can pay a salary up to $100,000 and also pay out a portion of the operation's profits.
Even Bigger News Than Nov. 8: Last year's elections brought huge victories for legal marijuana, and with them came big paydays for investors in small pot startups. We've already seen gains throughout the market as high as 516%, 523%, 416%, 436%, 293%, and 272% - just to name a few. But the recent news from our neighbors to the north could blow all that away. For all you need to know to profit from the upcoming total legalization of marijuana in Canada, click here.